5% for the Community and Community Nights
Twice per year we will donate 5% of one day's sales to a great groups doing great things.
To directly give back to the community that supports our mission, values and the livelihoods of dozens of employees, 2 days per year we donate 5% of one day's sales to a local, non-profit organization. Volunteers from these local non-profits join our staff members to help bag groceries, do carry-outs, and speak with customers about their organizations. These local non-profits spread the word to friends and neighbors about their 5% Day and invite them to support through their patronage. 5% days are a fantastic way to spread the word about your local non-profit and to fundraise in a friendly environment.
Starting in 2019 we have added Community Nights as another way to fundraise for your organization.
To be considered for this program you will need to show that you can generate at least 25 customers on the selected evening from 4pm to 9pm. Dawson's will donate 10% of the sales generated by your organizations participants. No solicitation is allowed in the store, all sales must come from organization participants who show a preapproved flyer.
If you would like your organization to be considered for donations please email us at info@dawsonsmarket.com with Donation in the subject line.
---
Here are some of our past 5% Day partners:
Community Ministries of Rockville
Community Ministries of Rockville seeks to improve the quality of life for the most vulnerable of Montgomery County residents by providing basic services including housing, healthcare, homecare, education, and emergency assistance, with the goal of achieving and maintaining client self-sufficiency, and advocating on their behalf.
---
MISSION: Red Wiggler is a sustainable farm where people with and without developmental disabilities come together to work, learn, and grow healthy food.
VISION: Our Vision is to create fertile ground to nourish a healthy and inclusive community.
Red Wiggler Community Farm (a recognized 501c3 non-profit) is located in Montgomery County, Maryland. Founded in 1996, Red Wiggler is a sustainable farm where people with and without developmental disabilities come together to work, learn and grow healthy food. On our 12-acre campus, Red Wiggler's participants cultivate vegetables on seven acres and sell or donate this produce to a diverse population.
---

VISION: Fallsmead Elementary School will be a safe and respectful learning community where students, teachers and parents challenge and inspire each other to do their very best in all areas.
The Fallsmead Elementary School staff shares the belief that we are charged with providing an environment that recognizes the  individual needs of our children. We must nurture them and structure their education so that they will share a lifelong love of learning. This is best accomplished when school, staff, and parents work together to provide a variety of educational experiences that will enable all children to reach their maximum potential. Open communication between teachers, students, administrators, and parents is a critical component to the success of our program.
We are eager to integrate some of Fallsmead's brand new technology into daily classroom instruction.  Each classroom is now equipped with Promethean boards and LCD projectors.  These technologies will not only motivate and engage learners, but will create a  multi-sensory learning environment and increase the opportunities for teachers to provide differentiated instruction to address the learning styles of auditory, visual, and kinesthetic learners.  Our new technology also facilitates equitable classroom practices and  encourages student-driven learning rather than teacher directed instruction.
---
Foundation for Fighting Blindness 
MISSION: The urgent mission of the Foundation Fighting Blindness is to drive the research that will provide preventions, treatments and cures for people affected by retinitis pigmentosa, macular degeneration, Usher syndrome, and the entire spectrum of retinal degenerative diseases.
Since its founding in 1971, the Foundation Fighting Blindness has been dedicated to funding innovative research to find preventions, treatments, and cures for inherited retinal degenerative diseases that lead to blindness and affect more than 10 million people in the United States.
---
FARE (Food Allergy Research & Education)
Food Allergy Research & Education (FARE) works on behalf of the 15 million Americans with food allergies, including all those at risk for life-threatening anaphylaxis. This potentially deadly disease affects 1 in 13 children in the United States – or roughly two in every classroom.
FARE's mission is to improve the quality of life and the health of individuals with food allergies, and to provide them hope through the promise of new treatments.
---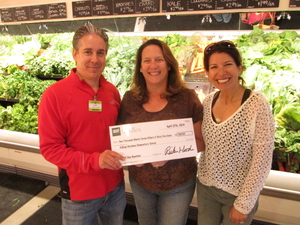 College Gardens Elementary School
MISSION: We develop and support a successful and inclusive environment where all students actively participate in and assume ownership of their learning. As a unified staff and community, we create a rigorous instructional program, which promotes globally minded, creative, confident, and reflective lifelong learners.
VISION: As a Primary Years Programme school, we will provide an engaging and open-minded learning community where all members collaborate respectfully to challenge and motivate one another within a safe and nurturing environment.
---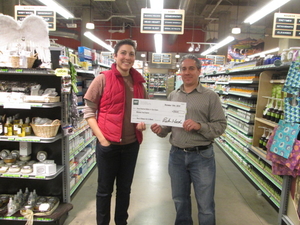 Manna's mission of ending hunger in Montgomery County through food distribution, education and advocacy is the guiding force of all they do.
Their vision for the future is nothing less than food security for all – where hunger no longer exists, as residents are self-sufficient and providing for themselves.
How do we achieve this mission and vision?
By increasing access to nutritious food for all those experiencing hunger and food insecurity.
Through strengthening community food skills that empower healthy eating.
In connecting the needy to resource providers and to each other.
---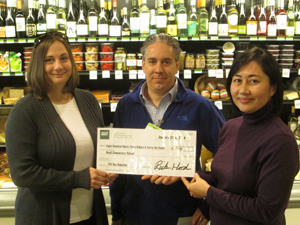 In 1950, the Montgomery County Board of Education recommended building another elementary school in the western section of Rockville to relieve overcrowding in Rockville, Potomac, and Gaithersburg.  A site in the Hunting Hill area was selected and in 1953, construction began.  The new school opened in August 1954 with Albert Gibson as the principal, but it wasn't up until 1982 that it became Beall Elementary School.
---
Montgomery County Collaboration Council
Montgomery County Collaboration Council for Children, Youth and Families is guided by the strength of its vision and an abiding dedication to its mission.  Their vision is a caring community with stable families, where children are healthy, safe and ready to learn, successful in school and prepared for life.  Their mission is to improve the well-being of children, youth and families in Montgomery County through collaborative partnerships.
---
VisArts at Rockville hosts many free community activities in conjunction with gallery shows and exhibitions.  It's is a dynamic, nonprofit arts center dedicated to engaging the community in the arts and providing opportunities for artistic exploration, education and participation.  Through educational programming, gallery exhibitions and a resident artist program, VisArts introduces children, teens and adults to local arts and talent.
---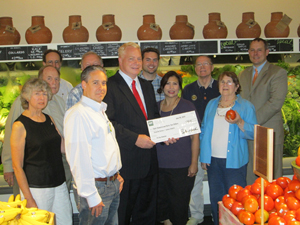 The Rockville Rotary Club Foundation, Inc. was established in 1980 as a community service to provide financial assistance for worthy charitable and educational programs.  Grant recipients, who each year reflect the community's wide variety and diversity, include human needs, youth activities, cultural enrichment, and service projects.  Funds are raised through the annual Runfest and private donations.
---
---